Success Story: How to Lose Weight After Childbirth by Resetting Your Hormones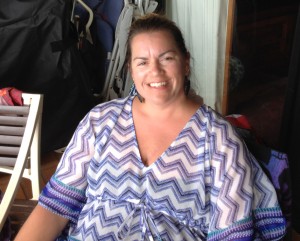 Hundreds of women know Dr. Sara Gottfried's Hormone Reset Diet works. But convincing her very own sister to try it was no easy feat. Here's what transpired:
Having a baby (or two… or three) gives you a newfound respect for all that your body can do. However, despite that respect, new moms are often guilty of neglecting and mistreating the very body that gave life to their beautiful newborn. Anna Esterline was no exception. When she returned to her full-time job shortly after giving birth to her first child four years ago, she felt overtired, stressed, and depleted. Anna's sister, Dr. Sara Gottfried, author of  The Hormone Reset Diet, encouraged her to give the program a try, but she wasn't instantly sold on the idea. "I'd gone through cycles in the past when I'd work out, eat well, lose weight, and then fall off the wagon," she recalls. But Dr. Sara persisted, explaining what sets her 21-day program apart from other diets: its focus on recalibrating the hormones that can throw your system out of whack, making it difficult to lose weight. Feeling out of control of her raging hormones, Anna decided to ditch dieting and give the Reset a go. Here's what she learned about herself in the process:
Anna Esterline (Sara's sister)
Age: 41
Lost: 45 pounds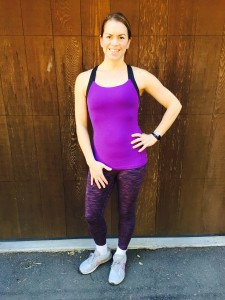 Four years ago, I was a new mom. I also worked full-time and had absolutely no time to myself. Don't get me wrong—I was totally thrilled with my precious little bundle, but mama wanted to get her groove back. It was a huge challenge. I felt uncomfortable in my skin, ugly, fat, and depressed.
When I turned forty, I finally decided that enough was enough.
Armed with my copy of Dr. Sara Gottfried's The Hormone Reset Diet I began cutting out various foods such as meat, fruit, and dairy for three days at a time so I could see how my body felt in their absence. (Even coffee's doable if you know you can have it again on day four.) In 21 days, I lost 20 pounds. AMAZING! I also felt and continue to feel beautiful, lighter, and free from my toxic ways.
I have kept that vibe alive by permanently kicking booze—I realized that my daily wine was slowing my metabolism—along with most dairy, simple carbs, coffee, and other unhealthy eating habits. These days I have a protein shake for breakfast and a meal replacement bar for lunch. Dinner is healthy protein and veggies. I also take Dr. Sara's supplements and fiber daily. When I feel hungry between meals, I snack on a handful of nuts, veggies with hummus, or some fruit. After resetting my hormones and my metabolism, I have lost a total of 45 pounds and have gone from a size 14 to a 4! The best part is that I can indulge when I feel like it. . . and still wear my size 4 pants.
Click here to order Dr. Sara Gottfried's The Hormone Reset Diet in paperback.
About Sara Gottfried MD
Sara Gottfried, MD is the author of the new book, Younger: A Breakthrough Program to Reset Your Genes, Reverse Aging, and Turn Back the Clock 10 Years. She's the two-time New York Times bestselling author of The Hormone Cure and The Hormone Reset Diet. After graduating from Harvard Medical School and MIT, Dr. Gottfried completed her residency at the University of California at San Francisco. She is a board-certified gynecologist who teaches natural hormone balancing in her novel online programs so that women can lose weight, detoxify, and slow down aging. Dr. Gottfried lives in Berkeley, CA with her husband and two daughters.