It's a fact – eating right is easier… with a personal chef. Working out is easier… if a trainer rings your doorbell at 6:00 each morning. Keeping your life organized and on track is far simpler… with a personal organizer.
So, doesn't it make sense that keeping your hormones humming along and working for you (instead of against you) would be a whole lot easier with your own personal concierge doctor?
You bet it would!
Guess what? There's one available to you at just a tiny fraction of what you'd pay for that personal chef or a personal trainer!
Why do you need to pay attention?
Here's what "balanced and optimized" hormones deliver:
A revved and rockin' metabolism effortlessly supporting a lean, healthy body.
More than enough vital energy to accomplish everything you need to do and have enough left over for what you

want

to do.
A mind clear of anxiety and free of the purpose-sucking blues.
You proudly own being H.O.T. when you're feeling confident and open to the gorgeous woman that you are!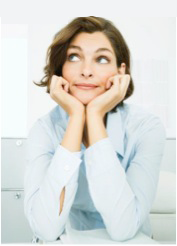 While there is the initial challenge of actually getting to "balanced and optimized" in the first place (that's what our online programs are all about) – the second challenge you'll face is keeping balanced and optimized, because both your body and your life are going to keep changing!
It's so easy to get out of whack
It's so easy to slide back into old and ineffective habits
It's so easy to miss the signals your body is sending
It's so easy to get sucked into misinformation and unproven "magic" potions because there's a whole lot more unproven ideas out there than evidence-based, genuinely body-supporting solutions.
Don't think that this means you're weak or lacking in any way… even top experts face these very same challenges which is why they make sure to surround themselves with support and accountability!
But here's the great news… it's so easy for you to ensure that you do not fall into any of those traps when you join Dr. Sara's "Get Vital, Stay Vital -Inner Circle"
Here's what you get:
Monthly teaching call with Dr. Sara (and frequently with one of her colleagues or a brilliant expert she wants you to meet). Great content that you can put to use right away!
Drop-in chats on your private, members-only Facebook Group both scheduled or Surprise Jams!
Activities happening all week, every week! For example…

Mondays ~ Start the week energized and focused with an email delivering a powerful, thought-provoking question, idea, quote or tip from Dr. Sara. Carry that over to the private Facebook group and share a lively discussion on the topic with your ignited sisters!
Tuesdays ~ "Tell us Tuesdays" where members are invited to share something with the inner circle. It could be anything – your progress, a favorite recipe, an exercise challenge, a quote, a celebration!
Wednesdays and Thursdays ~ You just never know when Dr. Sara might drop in for some quick Q & A or post a new video or grant you first access to some juicy new content she's working on.
You'll also receive:
Advanced notices for new products and programs and, in some cases, the opportunity to participate in small focus groups for programs in development providing an even higher level of personal attention!
Member-only discounts for most of Dr. Sara's products and programs
Access to the most up-to-date list of Dr. Sara's favorite resources
Concierge service ~ you'll receive important call access information for all free calls Dr. Sara holds. When space is limited, you have first dibs…
All for the ridiculously low price of less than $3.50 a day!
This program is a monthly subscription. You will be charged each month on your renewal date. Your monthly subscription provides instant access to all program materials and is non- refundable. You may cancel your subscription or change your payment method any time by contacting our support department.