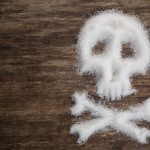 It's the middle of the afternoon and you've got a sugar craving. What's so bad about a little indulgence? You're working hard. You deserve a treat. Before you look in the cabinet or freezer for something sweet, ask yourself a few questions. What are the unmet needs behind that craving? Do you want sweetness in your belly, or do you long for it in your life? I have … [Read More...]
WHY DR. SARA?
Dedicated to Helping Women Balance Hormones Naturally
I believe in eating your leafy greens rather than popping synthetic pills. I believe in Ayurveda, integrative medicine, + yoga to cultivate your vitality. If this is the doctoring you seek, you're in the right place!