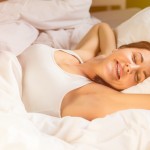 Do you get fewer than seven hours of sleep per day? If you answer yes, you are not alone. In fact, one-third of American adults "undersleep," according to the most recent, comprehensive Centers for Disease Control (CDC) report.[1] Since the recommended daily allowance of sleep is between seven and eight and a half hours, that means millions of Americans are walking … [Read More...]
WHY DR. SARA?
Dedicated to Helping Women Balance Hormones Naturally
I believe in eating your leafy greens rather than popping synthetic pills. I believe in Ayurveda, integrative medicine, + yoga to cultivate your vitality. If this is the doctoring you seek, you're in the right place!