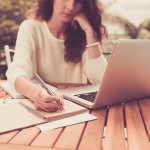 I am grateful for my career as a physician, treating patients in person and working with coaching clients online. My patients and clients inspire me to stretch in my understanding of the human body, to do more, and even share more. Now after the release of my third New York Times best-selling book, some of my tribe have asked me how I got here. Naturally, while … [Read More...]
WHY DR. SARA?
Dedicated to Helping Women Balance Hormones Naturally
I believe in eating your leafy greens rather than popping synthetic pills. I believe in Ayurveda, integrative medicine, + yoga to cultivate your vitality. If this is the doctoring you seek, you're in the right place!