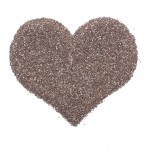 Five years ago, I found out my body was in a failure state as measured by my telomeres, the protective caps on chromosomes that reflect how fast you are aging. As with many stories of initiation, my failing telomeres started me on an unplanned journey of surrender and healing. You may wonder what my telomeres have to do with food. My simple blood test showed that … [Read More...]
WHY DR. SARA?
Dedicated to Helping Women Balance Hormones Naturally
I believe in eating your leafy greens rather than popping synthetic pills. I believe in Ayurveda, integrative medicine, + yoga to cultivate your vitality. If this is the doctoring you seek, you're in the right place!