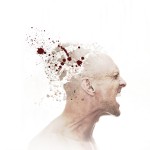 Mary was a thirty-nine-year-old patient who visited me complaining she felt burned out.  Her sixty-hour workweeks left her beyond fatigued, with frequent headaches, miserable colds, and raging tension that cut into her sleep. On top of that, she confessed that lately life had become meaningless, which she attributed to an early midlife crisis, and her libido had hit … [Read More...]
WHY DR. SARA?
Dedicated to Helping Women Balance Hormones Naturally
I believe in eating your leafy greens rather than popping synthetic pills. I believe in Ayurveda, integrative medicine, + yoga to cultivate your vitality. If this is the doctoring you seek, you're in the right place!