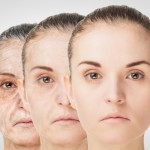 Worried about wrinkles, sagging skin, and face blotches? It's a part of aging, a part of life. But all hope is not lost – in fact, you can actively slow the skin-aging process by encouraging one thing in your body to flourish: collagen. Collagen is your body's main structure for firm, resilient skin. It is the most prevalent protein in the human body,[1] and forms … [Read More...]
WHY DR. SARA?
Dedicated to Helping Women Balance Hormones Naturally
I believe in eating your leafy greens rather than popping synthetic pills. I believe in Ayurveda, integrative medicine, + yoga to cultivate your vitality. If this is the doctoring you seek, you're in the right place!