Success Story: The Secret to Keeping Weight Off (and Losing Even More)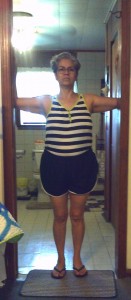 Calories aren't the only culprit when it comes to gaining weight. Your hormones actually play a major role in both the numbers on the bathroom scale and everything from energy levels to quality of sleep. But shedding excess pounds is only half the battle. Keeping them off involves keeping your hormones in check. This is why so many women who lose weight on the 21-day Hormone Reset Diet choose to repeat the Reset every three to six months. Recalibrating their metabolism by cutting out a particular food (e.g., meat, fruit, grain, dairy, etc.) for three days at a stretch helps them stay lean and clean for the long haul. Maria Foye has completed three Resets, and each time, she drops pounds and gains additional insight into what caused her to hold on to them in the first place. Here's Maria's story, in her own words.
Maria Foye
Age: 56
Height: 5'4"
Lost: 27 pounds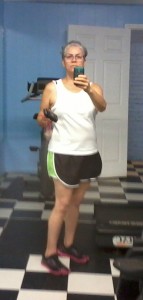 In early 2015, I weighed 167 pounds and a lot of that weight was concentrated around my midsection. I had tried different diets over the years and usually lost two or three pounds that I always gained back afterwards. But now in my mid-50s, I suffered from a long list of seemingly unrelated ailments, including headaches, upper-respiratory congestion, digestive problems, body aches, joint pain, confusion, and forgetfulness. The symptoms were so troubling that I consulted a doctor, but he wasn't able to provide a satisfactory diagnosis. It was my husband who, during an online search of my symptoms, came across Dr. Sara Gottfried's The Hormone Reset Diet.
I bought the book and took Dr. Sara's advice to heart immediately by starting my day with some basic yoga stretches as she suggests. Already, I felt better than I had in months. Next, I bought myself a journal and set a long-term vision by writing down my thoughts as well as my current measurements. I began to prepare for the 21-day program by making sure I had both the foods and non-food items (a tape measure, bathroom scale, food scale, etc.) that Dr. Sara suggested on hand and set my start date for Monday, May 3rd. Three weeks later, I was down fifteen pounds! A return trip to the doctor revealed that my sugar, pH levels, and blood pressure were all normal, and my other symptoms no longer plagued me. In fact, I felt younger and more energetic than I had in years!
When I decided to try the Reset for the second time later that year, I determined after three days with no dairy that I likely am lactose intolerant, so I've continued to cut out cow's milk, cheese, and other foods that caused me to feel bloated and irritable.
At 140 pounds, I'm about to start my fourth Reset, and each time I lose a little more weight and gain a little more confidence. Lots of women my age think they're incapable of looking and feeling better than they do. But thanks to Dr. Sara, I've learned the ins and outs of shedding pounds and keeping them off.
Click here to order Dr. Sara Gottfried's The Hormone Reset Diet in paperback.
About Sara Gottfried, MD