Top 8 Aging Hacks I Prescribe for Anyone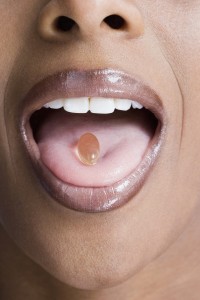 You can't avoid it. You can't hide it. Wrinkles are inevitable, and sagging will happen, eventually. Yet you have more control over how fast you age than you may realize. The answer lies not in expensive products or injections, but in everyday lifestyle choices. These choices affect what occurs inside your body – at the cellular level – which largely determines your outer appearance.
With that said, I'm here to tell you that you can eat, sleep, exercise, and supplement naturally to upgrade vitality and fabulousness. In my new book, Younger, I share evidence-based secrets to a longer, healthier life. You'll discover novel and specific directions to reduce stress at the cellular level—before wrinkles and sagging can take hold. You'll improve your focus, sleep better, and sharpen your mind.
Here's a window into what I share in Younger. These eight tips – which I prescribe for any patient regardless of age – provide you with vibrancy for an overall newfound look and feel. (Click here to preorder the book, and even get tasty bonuses!)
Ultimately, you've got more power than you think to slow down the effects of aging, so be proactive and smart about your own approach. Your skin will look smoother and younger, and you'll feel better long into your golden years.  
To learn more, you can preorder my new book, Younger: A Breakthrough Program to Reset Your Genes, Reverse Aging, and Turn Back the Clock 10 Years.
And now, I turn to you: What anti-aging hack would you add here? Share yours below or on my Facebook page.
[1] Solomon, T. P. J., et al. "Effects of aging on basal fat oxidation in obese humans." Metabolism 57, no. 8 (2008): 1141-1147.
[2] Gremeaux, V., et al. "Exercise and longevity." Maturitas 73, no. 4 (2012): 312-317; Woods, J. A., et al. "Exercise, inflammation and aging." Aging and Disease 3, no. 1 (2014): 130-140; Castillo Garzón, M. J., et al. "Anti-aging therapy through fitness enhancement." Clinical Interventions in Aging 1, no. 3 (2006): 213-220.
[3] Cho, S.. "The Role of functional foods in cutaneous anti-aging." Journal of Lifestyle Medicine 4, no. 1 (2014): 8.
[4] Danby, F. W. "Nutrition and aging skin: sugar and glycation." Clinics in Dermatology 28, no. 4 (2010): 409-411.
[5] Boyera, N., et al. "Effect of vitamin C and its derivatives on collagen synthesis and cross‐linking by normal human fibroblasts." International Journal of Cosmetic Science 20, no. 3 (1998): 151-158.
[6] Telang, P. S. "Vitamin C in dermatology." Indian Dermatology Online Journal 4, no. 2 (2013): 143.
[7] Binic, I., et al. "Skin ageing: natural weapons and strategies." Evidence-Based Complementary and Alternative Medicine 2013 (2013).
[8] Everitt, A. V., et al. "Dietary approaches that delay age-related diseases." Clinical Interventions in Aging 1, no. 1 (2006): 11.
[9] de Magalhães, J. P., et al. "Fish oil supplements, longevity and aging." Aging 8, no. 8 (2016): 1578; Shammas, M. A. "Telomeres, lifestyle, cancer, and aging." Current Opinion in Clinical Nutrition and Metabolic Care 14, no. 1 (2011): 28; Arora, B. P. "Anti-aging medicine." Indian Journal of Plastic Surgery 41 (2008): S130-S133; Dreher, M. L., et al. "Hass avocado composition and potential health effects." Critical Reviews in Food Science and Nutrition 53, no. 7 (2013): 738-750.
[10] Fusco, D., et al. "Effects of antioxidant supplementation on the aging process." Clinical Interventions in Aging 2, no. 3 (2007): 377.
[11] Ibid.
[12] de la Lastra, C. A., et al. "Resveratrol as an anti‐inflammatory and anti‐aging agent: Mechanisms and clinical implications." Molecular Nutrition & Food Research 49, no. 5 (2005): 405-430.
[13] Kidd, P. "Astaxanthin, cell membrane nutrient with diverse clinical benefits and anti-aging potential." Alternative Medicine Review 16, no. 4 (2011): 355-64.
[14] Schagen, S. K., et al. "Discovering the link between nutrition and skin aging." Dermato-Endocrinology 4, no. 3 (2012): 298-307.
[15] Dunn, J. H., et al. "Psychological stress and skin aging: a review of possible mechanisms and potential therapies." Dermatology Online Journal 19, no. 6 (2013).
[16] Kiecolt-Glaser, J. K., et al. "Stress, inflammation, and yoga practice." Psychosomatic Medicine 72, no. 2 (2010): 113; Epel, E, et al. "Can meditation slow rate of cellular aging? Cognitive stress, mindfulness, and telomeres." Annals of the New York Academy of Sciences 1172, no. 1 (2009): 34-53.
[17] Cirelli, C.. "Brain plasticity, sleep and aging." Gerontology 58, no. 5 (2012): 441-445; Scullin, M. K., et al. "Sleep, cognition, and normal aging integrating a half century of multidisciplinary research." Perspectives on Psychological Science 10, no. 1 (2015): 97-137.
[18] Edwards, B. A., et al. "Aging and sleep: physiology and pathophysiology." Seminars in Respiratory and Critical Care Medicine, 31, no. 5 (2010): 618-633.